mobile SMSForm Data Collection
by indosoft | support
Summary
mobile SMSForm used for Data Collection and send SMS with special / unique text result. This mobile application install in HP, then it can send sms through form from this software.

Description :
Data collection tools are often used internally in an organization, customized to fit with existing organizational processes. Mobile data collection systems typically have several components that communicate for data collection, transmission, storage and retrieval.
The graphic below shows how these three components relate to each other
- The data collection client interface
- The data transfer method by SMS
- Server-side components to receive, process special text and store the data.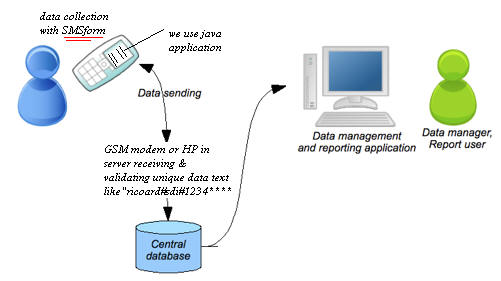 To get Trial SMSform software or need more information with this software and system please call me :
Category :
Java Application for Mobile / j2me