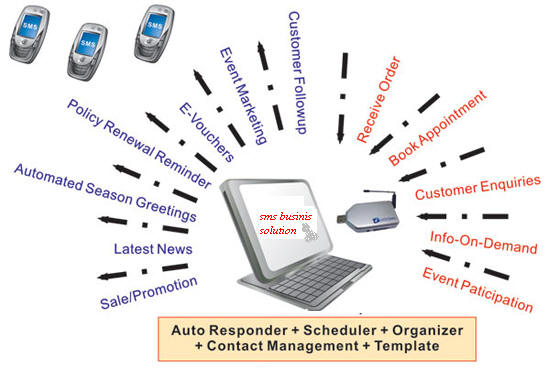 SMS Business Solution
by indosoft | support
Summary
SMS BUSINESS SOLUTION Software runs independently without the need to go through server or internet. It runs on a GSM modem with SIM card, allowing both sms broadcast, and receipt of sms. A two way interactive communication between you and your clients, establishing a strong and close customers' relationship. A simple, and easy to use SMS .
Data can be processed with this software
Description :

SMS Business Solution System is a complete SMS Solution for every individual and organization. Using SMS Business Solution SMS System, you can now connect and communicate with hundreds and thousands of customers in the SHORTEST time, reaching your customers FASTER than your competitors. Conveying your message directly onto the hands of your customers instantaneously, allowing your customers to respond to you FASTER, and building a closely knitted relationship with them.
Some of our services this software.
- Personalized SMS, From our database we can send SMS Very personalized! The element of personal touch! Like from they friend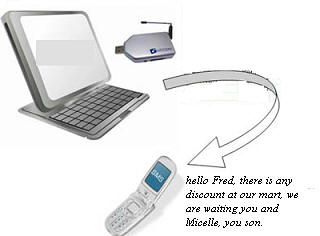 - Autho Response, you can preset various auto response messages, and allow the system to send different type of replies to various purposes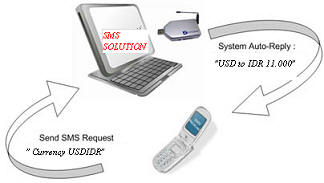 - Broadcast SMS, sms to mass people, with schedule in time and text message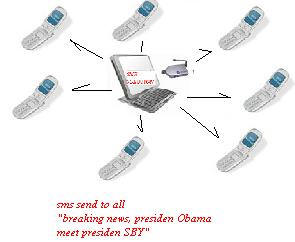 Category :
- dotnet
To get Trial SMS Business Solution software or need more information with this software and system please call me
Your email :